Transform Your Dealer Website
Bespoke dealer websites, featuring cutting-edge software, equipped for seamless online retailing.
FOR THE CONSUMER OF TODAY
Ensure that you never blend in with the crowd
Website Technology Advanced for 2023 and Beyond
Modern retailing consists of a complete connected experience across online and offline channels, making it vital that the technology used on your online dealership connects with the systems used in your physical showroom.
With today's consumers expecting seamless research and buying journeys, our digital retailing technology is built for industry advancements and customer preference changes, ensuring an enjoyable experience with your dealership
At our core of website design is our belief that all dealers should be able to communicate their unique brand identify via a distinctive website. To ensure this , we don't use templates, your website will be created with a complete bespoke design.
​
Our websites and e-commerce are built by one of UK's leading automotive digital marketing agencies, who has been at the forefront of creating bespoke dealer websites for nearly 20 years. Sensus is the exclusive distribute of these websites in the region.
The platform allows you to manage up to 90% of content once live, giving you control over your dealer website through editing flat pages such as text, video and pictures, including creating new pages, content, layouts and image updates.
Keyword-led mobile-optimised search solution gives your customers more search options.
With an instant at-your-fingertips keyword search, "Super-Search" gives you more detailed page views and generate even more enquiries.
Fastest Vehicle Search Page Speed
Our Vehicle Merchandising solution enable shoppers to explore a vehicle from any angle on a dealer website. Delivering 360° interior and exterior vehicle experiences.
Included in the solution is vehicle background removal, which enables dealers to showcase their vehicles with clean, consistent, professional-looking images.
"Vehicle Merchandising Partner Impel Secures $104 Million Growth Investment" Read More >
Replicate the physical 360 view walk-around experience online
Vehicle merchandising demo loading. It may take a few minutes...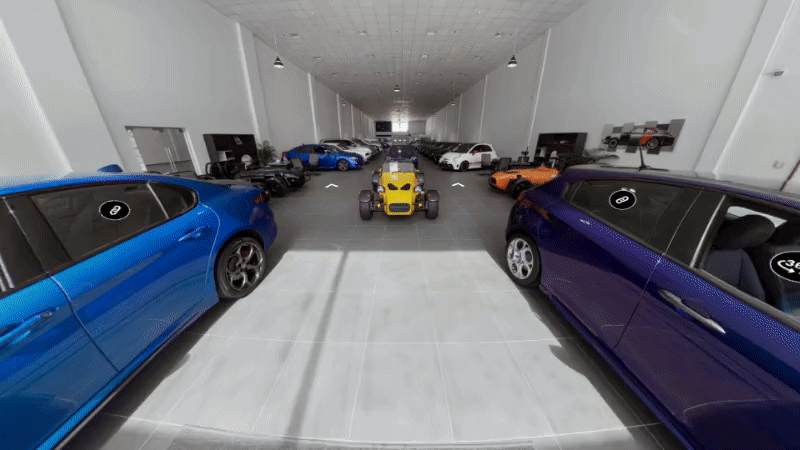 Enabling customers to navigate around your online dealer website, browse cars, read vehicle information, book a test drive and purchase online.
Software to take your dealer website to the next level. Connect your physical dealership to your online showroom and allow customers to buy and reserve used cars on your website, plus PX and finance functionality,
Even better, you have exceptional control over deposit and valuation rules, offering the flexibility you expect from our websites.