Are you ready to transform
Ensure that you never blend in with the crowd
Website Go Lives
in 2021
Years Insight in the
auto sector
Modern retailing consists of a complete connected experience across online and offline channels, making it vital that the technology used on your online dealership connects with the systems used in your physical showroom.
With today's consumers expecting seamless research and buying journeys, our digital retailing technology is built for industry advancements and customer preference changes, ensuring an enjoyable experience with your dealership
Technology Advanced for 2022 and Beyond
At our core of website design is our belief that all dealers should be able to communicate their unique brand identify via a distinctive website.
To ensure this , we don't use templates, your website will be created with a complete bespoke design.
Keyword-led mobile-optimised search solution gives your customers more search options.
With an instant at-your-fingertips keyword search, "Super-Search" gives you more detailed page views and generate even more enquiries.
Fastest Vehicle Page Speed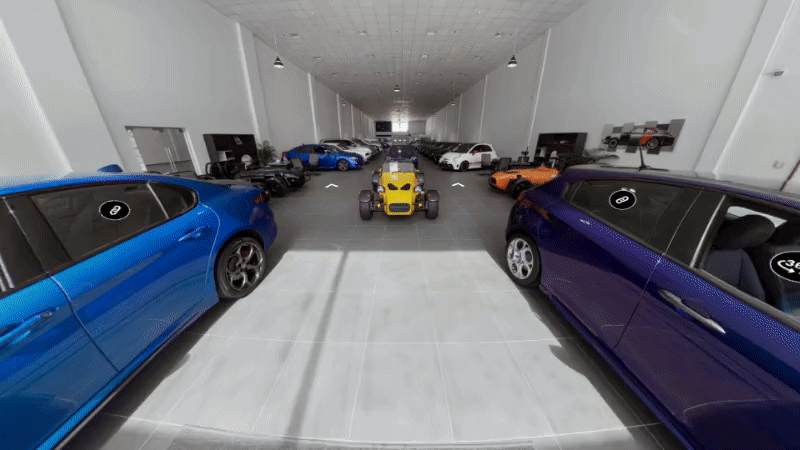 Enabling customers to navigate around your online dealer website, browse cars, read vehicle information, book a test drive and purchase online.
The future of online retailing
Software to take your dealer website to the next level.
Connect your physical dealership to your online showroom and allow customers to buy and reserve used cars on your website, plus PX and finance functionality,
Even better, you have exceptional control over deposit and valuation rules, offering the flexibility you expect from our websites.
Enable your shoppers to explore a vehicle from any angle on your dealer website. Delivering 360° interior and exterior vehicle experiences.
Embedded hotspots visually highlight key vehicle details with clickable callouts. One-click inventory access to additional vehicle display pages keeps shoppers on your site.
Replicate the physical 360 view walk-around experience online
Try Demo - Click and drag