Sensus Technology
Create a Custom Dealer Website that Converts More Leads
Ensuring your website is easy to navigate and meets your customer's expectations is vital when creating a new dealer website.
A website ready for today's consumers consists of advanced technology that works harmoniously with your business and physical showroom. At Sensus, we bring this together with our custom dealer websites and add-on engaging technology.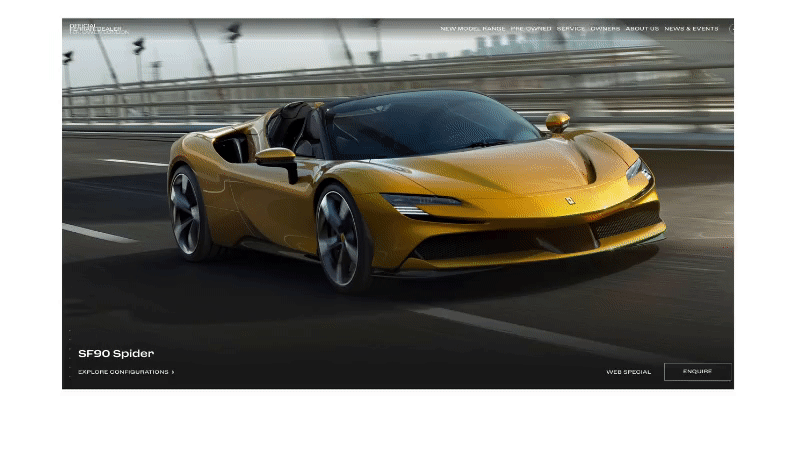 Custom dealer websites allowing for industry advancements and growth.
Customer preferences constantly evolve, so your website must be built on a platform ready for technological advancements that align with customer expectations.
Our dealer websites are built by the UK's leading digital automotive website provider, at the forefront of creating bespoke dealer websites for nearly 20 years.
Each of our dealer websites is treated uniquely and custom-built, with no templates that mirror competitors. We allow customers to manage their website, Giving you control through being able to edit flat pages, such as text, videos and pictures, at any time.
Embed customer website personalization.
Statistics show that personalizing websites to be dealer-specific can generate hundreds of extra leads. Our industry-leading personalization module allows you to track user activity intelligently and segments their behaviours.
It will enable you to target website visitors with personalized vehicle content, making it relevant and more personal, leading to significantly higher leads.
Vehicle super search technology
Our keyword-led mobile-optimized search solution within our websites gives your customers more search options, making it easy to find specific vehicles by name or product details.
With Instant at-your-fingertips keyword search, the "SuperSearch" element aims to help you get more detailed page views and generate even more enquiries.
Bring your website into the 21st Century with "AutoTransact"
E-Commerce has never been more relevant, and as elements of restrictions continue for the foreseeable future, we know that it will only get more important.
What is the key factor within E-commerce technology? Dealers want flexibility in how they sell their cars. We know that getting dealership buy-in to online sales relies on the system adapting to varying dealer processes, needs and preferences.
The "AutoTransact" E-commerce module has flexibility baked in. From extensive dealership transfer and delivery options to the ability to charge different reservation fees based on rules, the platform is designed for dealers who want more than just basic reservations and part exchanges!
Key Features:
Dealer-location level settings to facilitate processes across dealer groups and franchises

Full purchase, finance, reservations and in-built PX

Fully modular – turn features on and off as needed

Automated Rules Engine – apply sophisticated rules and criteria as needed to ensure the system works for your needs
Having delivered reservations or sales on over 1.5 million USD worth of vehicles in one month alone, AutoTransact's performance speaks for itself.
Give customers a 360 view of your vehicles online.
Our vehicle spin solution embeds into your dealer website and lets shoppers explore a vehicle from any angle.
Delivering a 360° interior and exterior vehicle view on your dealer website. The solution is the Patent holder for 360° digital vehicle presentation, with platform integration of over 50 website providers.
Creating a 360 vehicle view is for times faster than other photo methods. In under 5 minutes, an average user can create 360° interior and exterior spins, including live videos - 3-4 times faster than other photo methods.
To learn more about our technology and get a complete view of our technology suite, click here.